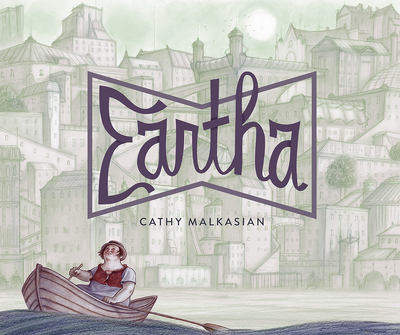 Eartha
, written and illustrated by Cathy Malkasian
Published by Fantagraphics, March 2017
2017 Ignatz Award nominee
For a thousand years, the unfinished dreams—sex fantasies, murder plots, wishful thinking—from the City Across the Sea came to Echo Fjord to find sanctuary. Emerging from the soil, they took bodily form and wandered the land, gently guided by the fjord folk. But recently they've stopped coming, and Eartha wants solve the mystery. Without thought or hesitation—the city isn't on any map, or in anyone's memory—she ventures into the limitless waters, hoping to find the City.
Reviews: NPR, Comics Beat
Interview: Seattle Review of Books
Ad blocker interference detected!
Wikia is a free-to-use site that makes money from advertising. We have a modified experience for viewers using ad blockers

Wikia is not accessible if you've made further modifications. Remove the custom ad blocker rule(s) and the page will load as expected.